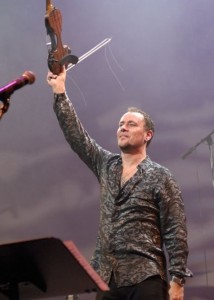 By GENE STOUT
During the holidays, while I was growing up, my mom used to pull out her timeworn LP of Bach and Handel favorites by English-born concert organist E. Power Biggs, who helped revive the classic pipe organ while living in Cambridge, Mass. Along with "White Christmas," "The Merriest," "The Christmas Song," "Winter Wonderland" and other popular songs, the album helped define the sound of Christmas in our household.
New albums come along each holiday season. Some quickly fade from memory, while others make a lasting impression.
Northwest electric six-string violinist Geoffrey Castle's Celtic-flavored Christmas offering, "Noel," has a timeless quality that could make it a holiday favorite in your own household. The collection opens with the lyrical "Wexford Carol," followed by the lively "Christmas Jig" and spirited "Three Ships."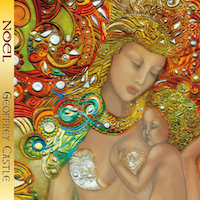 The 12-track album features a number of Christmas classics, among them "Away in a Manger," "God Rest Ye Merry Gentlemen," "Deck the Halls" and "O Holy Night," each recorded with Castle's distinctive arrangements. "The Seven Rejoices of Mary," "In the Bleak Midwinter" and "An Innis High (The Happy Isle)" have a somber, wintery feel that encourages quiet reflection.
"Noel" was inspired by a series of Celtic-themed holiday concerts celebrating Castle's previous seasonal album, "Underhill's Angel," nearly a decade ago.
His latest album is perfect for a cozy Sunday morning with coffee, cinnamon rolls and a crackling fire.
Like organist Biggs and his contributions on the pipe organ, Castle has helped change perceptions of the violin and its role in music. Castle began his career busking on the streets of New York City and Paris and has collaborated with drummer Alan White of Yes.
Listen to tracks from "Noel" or download the album on Castle's website, Geoffreycastle.com.
Castle and his band are playing a series of sold-out concerts this weekend, as well as in the coming week, at various Northwest venues. Check his website for any remaining tickets.