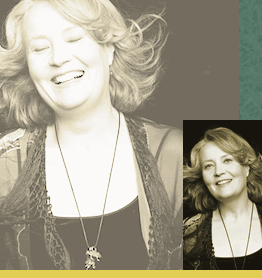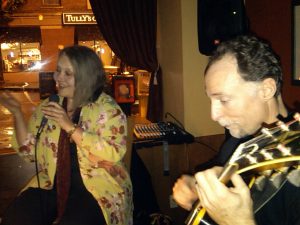 I recently dropped by Lombardi's Italian restaurant, where jazz artists from Seattle's Pony Boy Records have been serenading diners with modern and retro jazz since early October in a series dubbed "Lombardi's Live."
The music series at the popular Ballard restaurant at 2200 N.W. Market St. began a month after Pony Boy's sixth annual jazz picnic at Magnuson Park.
The best place to enjoy the jazz sets on Friday and Saturday nights is in the lower dining area, where you can actually make eye contact with the performers. The upper bar also affords a peek-a-boo view, but a wide-screen TV is a frequent distraction.
The series continues just as the Earshot Jazz Festival comes to a close this weekend.
Performing from 8 to 11 tonight (Nov. 7) is the entertaining Chris Clark-Bob Hammer Trio, featuring bassist Chris Clark, pianist Bob Hammer and guitarist Jim Day.
Clark's extensive career included an appearance in the original "Nutty Professor" movie with Jerry Lewis, as bassist with the Les Brown Band. "Jazz On A Summer Night, Vol. 1 & 2" features Sinatra's favorite lounge pianist, Joe Massters. Clark also accompanied the late Floyd Standifer on the popular release "Scotch & Soda."
Hammer is a well-regarded arranger and composer, most notably for Woody Herman and Charles Mingus. Day is a popular Northwest jazz guitarist and Stan Kenton alumnus.
Singer Karen Shivers (accompanied by pianist Reuel Lubag) performs from 8 to 11 p.m. Nov. 13 and 14 (admission is free). Shivers has a gospel-influenced jazz style, featured on her current album, "Precious Love."
When I visited Lombardi's in mid-October, Seattle jazz singer Carolyn Graye and guitarist Doug Zangar played a warm, soothing set featuring classic tunes. Among my favorites were Graye's interpretations of "Autumn Leaves" and "It Could Happen to You."
Though Graye isn't scheduled to return to Lombardi's soon, she could easily perform there in the future as the series continues.
"As far as songs go, I love the Great American Songbook standards, foreign languages, and anything by Jobim," Graye said. "I think it's challenging for jazz singers to find material that's fresh, so I look to the instrumentalists (Charlie Parker, Ornette Coleman, Herbie Hancock, Pat Metheny, Kenny Garrett, etc.) for tunes that can work with contemporary lyrics."
Her albums on Pony Boy Records include such songs as "Blue Bossa" (featuring lyrics by a former student), "Au Privave" (a Charlie Parker, with Graye's lyrics), "Turnaround (a Coleman blues song with her lyrics) and "Alone Together."
Other favorites include "Nica's Dream," "Softly as in A Morning Sunrise" (in Spanish and English), "Mas Que Nada" (in Portuguese), "Autumn Leaves" (in French and English), "Tell Me A Bedtime Story" (featuring Graye's own lyrics).
Graye also does a lot of instrumental writing and arranging, and may expand her extraordinary interpretations of works by the late American poet Denise Levertov to include a collaboration with dancers. She's also hoping to finish a PhD in musicology. And she has a business designing container and small-space urban gardens. Learn about it here.
Guitarist Zangar, whose fluid, engaging style nicely complement Graye's vocals, also performs from 7 to 9 p.m. every second and fourth Monday at Mr. Villa Mexican restaurant in the Maple Leaf neighborhood. Sets include music on guitar, accordion and bass, but very little mariachi.
Listen to a video of upcoming singer Shivers from a performance at a Bellevue nightclub: