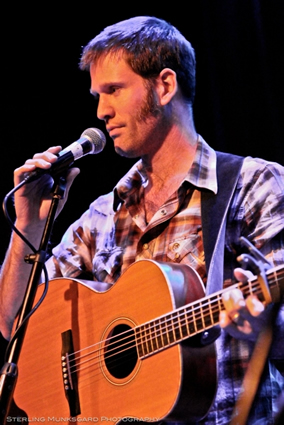 By GENE STOUT
Chances are you've never been on a cruise quite like this.
San Francisco singer-songwriter Forest Sun and his wife, chanteuse Ingrid Serban, will be featured on a scenic and intimate four-day cruise Aug. 7-10 2014 aboard the schooner Zodiac, leaving Bellingham Aug. 7 for San Juan and Orcas Islands. The musical sailing voyage includes overnights at secluded anchorages.
Sun's soulful, laid-back music has been featured in film and television, including MTV's "Good Vibes," the Showtime series "The Big C" and three surf films, "Land of Saints," "A Common Thread" and "5th Symphony Document." Forest's songs were also featured on the benefit CD "Burning Heart: Songs for the Gulf" to raise money for oil-spill cleanup in the Gulf of Mexico and "Songs for Laura" to raise awareness for cancer patients and their families.

Sun can also be heard San Francisco radio station KFOG's "Local Scene" Volumes 1 and 3." And Sun's music has reached Japan via the CD "Dancing Again" (Buffalo Records) and the compilations "Surf Time" Volumes 1 and 2.
Serban is featured on the Audiosocket music website here.
The fare includes lodging and food, as well as concert tickets for Sun's "land venue" shows. Prices are $775 a person for a standard bunk and $875 a person for a stateroom, double occupancy. Space is extremely limited.
To learn more about the restored, 90-year-old schooner Zodiac or to book passage on the cruise, visit the Zodiac website. You can also call 206-719-7622 or email info@schoonerzodiac.com.
Read more about Forest Sun at his website here. And watch a video of Sun filmed in San Francisco: