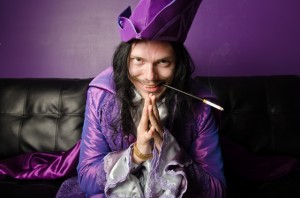 By GENE STOUT
Bumbershoot is launching a new electronic dance music series titled "Conscious Nights at Bumbershoot."
Created by Seattle's USC Events, promoters of the Paradiso Festival June 27-28 at The Gorge, the series features such EDM acts as Savant, Hook N Sling and Myron & Shane 54.
Featuring local, national and international performers, the series is offered at the new Pavilion Stage near the skate park beginning at 7 p.m. each night.
"We're excited to partner with Bumbershoot for the second year in a row and expand our efforts to provide festivalgoers with three nights of dance music this time around," says USC's Doug McIntyre. "Our aim is to combine USC-style production and special effects with a hand-picked selection of artists to showcase a wide range of EDM styles at this iconic Seattle event."
The series will offer those who aren't EDM clubgoers a glimpse into the vibrant local, national and international scenes.
Bumbershoot is Aug. 30 to Sept. 1 at Seattle Center. Find ticket information and check out the complete lineup here.
Here's the listing for "Conscious Nights":
SATURDAY
Hook N Sling
Dig-Dug
RION
Bgeezy
Power Up
SUNDAY
Savant
FIRST CLASS
Kid Hops
Aaron Simpson
Highdrops
MONDAY
Myon & Shane 54
Johnny Monsoon
Gravity Lift
AudioH