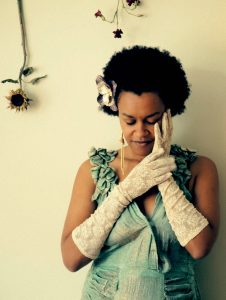 by GENE STOUT
Think of Bumbershoot as a treasure hunt.
The three-day festival beginning Saturday, Sept. 3, and concluding Monday, Sept. 5, is a cultural smorgasbord offering tasty morsels of music, comedy, dance, visual arts, food and arts and crafts. (By the way, the weather forecast calls for lots of sunshine.)
Attend Bumbershoot with a detailed plan — or simply put one foot in front of the other and experience whatever is in your path.
Nevertheless, here are five performances worthy of special consideration. Just to get you started.
MEKLIT HADERO: The Ethiopian-born, U.S.-raised singer-songwriter developed her music on San Francisco's diverse arts scene, combining jazz, soul, hip-hop and art-rock with traditional folk music from East Africa. The result is a sound unique to her.
Hadero's breakthrough came in 2010 with the release of "On a Day Like This" on Porto Franco Records. The album brought coverage by NPR, PBS and National Geographic, as well as the San Francisco Chronicle, which described her as "an artistic giant in the early stages."
Visit Hadero's website here. And listen to her Aug. 15 segment on Boston station WBUR-FM's nationally syndicated program, "Here and Now."
Hadero performs at 9 p.m. Saturday, Sept. 3, at the EMP Level 3 Stage.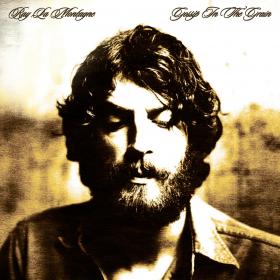 RAY LAMONTAGNE AND THE PARIAH DOGS: Singer-songwriter Ray LaMontagne, a former shoe factory worker in Maine, burst from the woods of New England in 2004, launching his career with the remarkable album, "Trouble."
Inspiration had come from Stephen Stills, whose song "Treetop Flyer" awakened a musical talent that hadn't really manifested itself before, despite the influence of his musical father.
He has since released three additional albums, all remarkable for their deep introspection and raspy vocals: "Till the Sun Turns Black," "Gossip in the Grain" and the current "God Willin' and the Creek Don't Rise."
LaMontagne, who will rock your soul, performs at 9:15 p.m. Saturday, Sept. 3, at the main stage at KeyArena. Visit his website here.
WIZ KHALIFA: At the 2011 BET Awards in June, 23-year-old rapper Wiz Khalifa won the title "Best New Artist" following a whirlwind year.
Spin.com picked the heavily tattooed Pittsburgh native's "Rolling Papers Tour" as one of its top summer tours. The hot-selling album for which the tour is named will provide the soundtrack for Khalifa's high-energy performance at 9:30 p.m. Sunday, Sept. 4, at the main stage at KeyArena.
Visit his website here.
JOE PUG AND THE HUNDRED MILE BAND: Stylistically, country-folk artist Joe Pug is worlds away from Wiz Khalifa. It's the range of acts and styles that makes Bumbershoot the smorgasbord that it is.
Dig in for some sounds that tweak your inner Bob Dylan. Nice guitar, with harmonica to match. The former playwright student at the University of North Carolina will dazzle you with his insightful music and cozy-cabin Americana.
Pug and the Hundred Mile Band perform at 9 p.m. Sunday, Sept. 4, at the EMP Level 3 Stage.
Check out Pug's website here.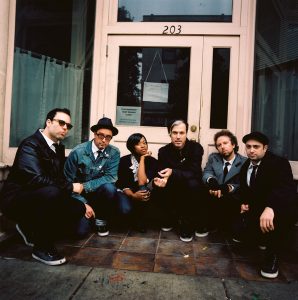 FITZ AND THE TANTRUMS AND DARYL HALL AND JOHN OATES: One of the best double bills of the weekend will close the festival Monday night.
Representing two generations of soul music are Fitz and the Tantrums, the Los Angeles sensations who created the hit song "MoneyGrabber," and veteran pop soulsters Hall and Oates, who recorded such hits as "Rich Girl," "Kiss on My List" and "I Can't Go for That (No Can Do)."
If everyone is in top form, this show promises to be a electric pairing of pop-soul artists. Fitz and the Tantrums, led by Michael Fitzpatrick and powerhouse singer Noelle Scaggs, were guests on Hall's "Live at Daryl's House" radio show, which did more for the band's career that multiple appearances on late-night shows such as "Conan" and "Jimmy Kimmel Live." Hall and Fitzpatrick sang together on the show, and Scaggs said the two singers sound eerily alike.
In a recent interview with GeneStout.com, Scaggs said the band will meet Oates for the first time. It won't be surprising if the two groups appeared on stage together at some point during the evening. Expect fireworks and fun.
The concert starts at 7:45 p.m. Monday, Sept. 5, at the main stage at KeyArena.
Visit Fitz and the Tantrums' website here. Follow this link to Hall and Oates' website.
Read my interview with Scaggs here.