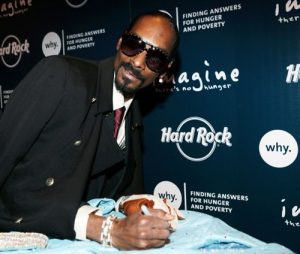 Just days before he arrives in Seattle for shows Friday and Saturday (March 5-6) at Showbox SoDo, rapper Snoop Dogg has been cleared by a London court in his long-running immigration fight with the British government.
The rapper, whose real name is Calvin Broadus, is now free to visit Britain after a three-year ban, according to a report in the Wall Street Journal. Two top immigration judges ruled that border authorities were wrong to deny him entry to the country in 2007.
"We are disappointed by the tribunal's decision in this case," the Home Office said in a statement, adding that the government is considering whether to appeal the court's decision.
Read the entire Wall Street Journal story here.
Snoop Dogg's new CD/DVD, "More Malice" (including the movie "Malice N Wonderland"), is due in stores March 23. "More Malice" features "I Wanna Rock" (the Kings G-Mix with Jay-Z), "That Tree" (with Kid Cudi) and "Pronto." Check it out at the rapper's official Web site.
And details about the Showbox SoDo shows are available by following this link. (The March 5 show is sold out.)