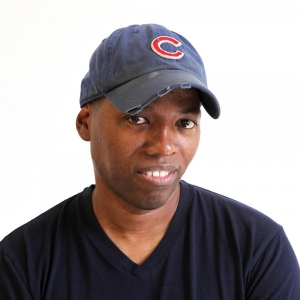 By GENE STOUT
Cey Adams, a co-founder of Def Jam Recordings, as well as a visual artist, author and designer, is among "The Makers" speaking at the 2014 Seattle Interactive Conference Oct. 15-16 at the Conference Center at the Washington State Convention Center.
Adams is known for his work with the Beastie Boys, Public Enemy, LL Cool J, Jay-Z and Mary J. Blige. He also helped design the hip-hop wing at Experience Music Project.
SIC 2014, boasting hundreds of speakers, panels and workshops, will focus on "The Makers" — those on the cutting edge of the interactive universe, from entrepreneurs to filmmakers to business leaders. Other "Makers" at the conference include Nick Hanauer (entrepreneur, investor, author and activist involved in the development of Amazon.com, Aquantive Inc. and Insitu Group) and Michelle Rowley, named one of the 100 most creative people by Fast Company in 2013 and one of the seven most powerful women to watch by Entrepreneur in 2014.
Among the panels is "Running a Business When Everyone Wants It for Free," focusing on Sub Pop Records and its survival. "In an era of computing machines and the World Wide Web, Sub Pop has a story to tell about experimentation and adaptation," says the panel description.
For more information on the 2014 Seattle Interactive Conference, visit the website here.