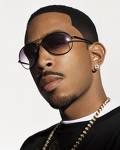 KUBE 93's Summer Jam 2009 is happening July 25 at the White River Amphitheatre.
Among the performers are Ludacris, Akon, Flo Rida, New Boyz, Asher Roth, Kid Cudi, Pitbull, Soulja Boy and the Dream.
Tickets go on sale at 10 a.m. Saturday, May 30, at Live Nation. Prices start at $26.50. KUBE also hosts a Summer Jam "Ticket Stop" event at the White River box office from 10 a.m. at 1 p.m. the same day; lawn tickets will be priced at $9.33 a ticket (with a limit of one a person).