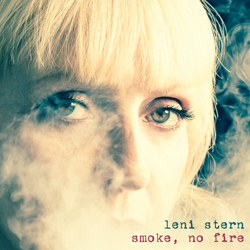 By MIKEL TOOMBS
"My last album before this one, 'Sabani,' was a really happy album. Times were good in Mali," Leni Stern explained in a November press release for her current album, "Smoke, No Fire," which was partly conceived (with the help of singer and griot Ami Sacko) and recorded in the capital of the war-torn West African country, Bamako.
"I hope they'll be good again. Right now they are not. There's a big problem. Harmony and stability can't exist in a vacuum."
A master jazz and blues guitarist and ngoni, Malian lute player, Stern performs Friday, Feb. 8, with her African Trio at Seattle's Royal Room; she was profiled here when she appeared in July at the Columbia City venue (5000 Rainier Ave. S).
"Even though all my friends in Bamako are doing relatively well, fear is in the air," Stern updates us via email. "I feel like I lost my second home."
"It will be years before life in Mali will be normal again and I can return. Our concert in Seattle at the Royal Room is a benefit for the (Edmonds-based) Fabric of Life foundation, whose founder, Carol Schillios, returned from Bamako last (month)."
Follow this link to Stern's official website.
(EDITOR'S NOTE: Mikel Toombs is a frequent contributor to GeneStout.com.)