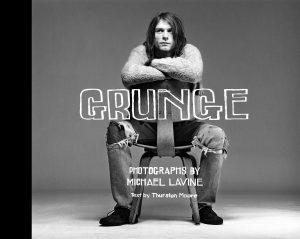 What better way to celebrate the release of Michael Lavine's new book, "Grunge," than with a show by seminal grunge band Mudhoney?
The Seattle band known for such songs as "Touch Me, I'm Sick/ Sweet Young Thing," "Let It Slide" and "Suck You Dry" headlines a bash starting at 8 p.m. Friday (Nov. 13) at Neumos, 925 E. Pike St. Sharing the bill are Unnatural Helpers and Brothers of Sonic Cloth (featuring members of Tad). Tickets are $12 at TicketsWest, Moe Bar, Rudy's Barbershops and some QFC stores.
The show celebrates a book that chronicles, photographically, the sound and look of an era that put Seattle and the Northwest on the international map of rock 'n' roll in the late '80s and early '90s. Read a recent story about the book in the Seattle Times.
Lavine also signs books at noon Friday (Nov. 13) at Orca Books, 509 E. Fourth Ave., Olympia; and at 4 p.m. Saturday (Nov. 14) at Easy Street Records & Cafe, 4559 California Ave. S.W., No. 200, Seattle.
Last year, Mudhoney released its eighth full-length album, "The Lucky Ones," a stripped-down collection of classic Mudhoney sounds recorded in record time.
"We decided that since everything came together so serendipitously we shouldn't f–k with it, and these 11 songs should be the album," singer-guitarist Mark Arm says.
Wonder if Mudhoney will do its classic encore song "Hate the Police" in the aftermath of the murder of Seattle police officer Timothy Brenton.
Here's a video of Mudhoney performing "Blinding Sun":