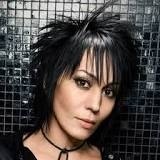 Graham Nash, two-time Rock and Roll Hall of Fame inductee and recipient of EMP's 2013 Founder Award (with Crosby, Stills & Nash), performs with Heart at "Kiss the Sky! The Orca Freedom Concert" Tuesday, April 22, at EMP's Sky Church.
Also performing at the concert are Joan Jett and the Blackhearts. Jett made headlines by fronting Nirvana in a performance of "Smells Like Teen Spirit" at the 29th annual Rock and Roll Hall of Fame Induction Ceremony.
The concert is at 7:30 p.m. at Sky Church at EMP Museum.
Additional performers include Los Angeles-based singer-songwriter and guitarist Arielle, protégé of Queen lead guitarist Brian May; Country Joe McDonald of Woodstock fame; New York-based musician and activist Andrew Morse, and electric cellist Jami Sieber performing with Heart. Emcee is Seattle radio personality Norman B.
The concert celebrates the orca, the totem species of the Pacific Northwest, while supporting The Center for Whale Research on San Juan Island, OrcaLab on British Columbia's Hanson Island, and Earth Island Institute's International Marine Mammal Project in Berkeley, Calif. These groups are working to recover endangered orcas and advocate for their freedom and well-being.
Tickets are $100, VIP $500 (includes show access, VIP artist "meet and greet," two complimentary tickets to a future whale watch trip aboard a PWWA member boat, and an invitation to join some of the performers on a VIP gray whale watch cruise the next morning out of Everett).
To order tickets, follow this link.
The event is sponsored by Guitar Center and the Pacific Whale Watch Association.