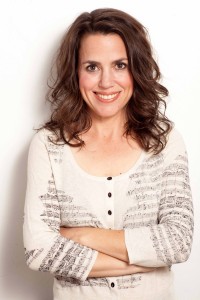 By GENE STOUT
Petra Haden, a talented session musician who has worked with Beck, Foo Fighters, The Twilight Singers and The Decemberists, among many others, has turned her attention to movie and TV music on her new album, "Petra Goes to the Movies," due Jan. 22 on Anti- Records.
One of the best tracks is an amazing a cappella version of the famous "Psycho" movie theme that captures the menace and spookiness of the original Bernard Herrman composition. The entire album features Haden's ingeniously layered vocals, resulting in a unique listening experience for movie fans. Selections include the "Rebel Without a Cause" theme, "Cool Hand Luke," "A Fistful of Dollars," "Goldfinger," the "Superman" theme and "Calling You – Bagdad Café."
In the mid-2000s, Haden recorded an a cappella version of The Who's "The Who Sell Out," wowing guitarist and band member Pete Townshend with her unusual interpretation of the classic rock album.
Haden is the daughter of jazz bassist Charlie Haden, who is a guest on his daughter's Anti- Records debut. Other guests include jazz pianist Brad Mehldau and jazz guitarist and composer Bill Frisell, who has lived in Seattle and on Bainbridge Island.
"The idea of interpreting music with my voice started when I was little," Petra Haden says on the Anti- Records website. "I would hear music around the house and mimic the instruments with my voice. And I love movies – but my favorite thing about them has always been the scores. When people hear this record, I want them to feel what I felt when I first saw the film, even if they've never seen it."