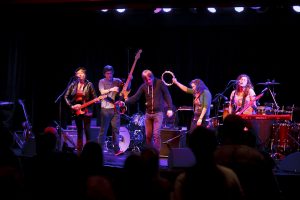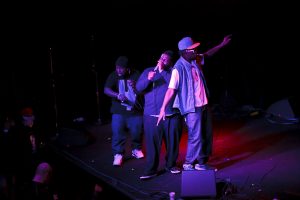 The Crocodile Cafe, Sarathan Records and The Stranger offered a preview of bands that will play at the SxSeattle showcase at the SXSW Music and Media Conference in mid-March in Austin, Texas.
Seattle photographer Christopher Nelson captured the accompanying photos on Thursday, March 3.
The show included rappers D.Black and Fatal Lucciauno as well as Wild Orchid Children, State of the Artist (SOTA) and Tea Cozies. The evening also featured a musician's bazaar offering CDs, posters, clothing, accessories, books and other items.
To read more about SXSW festival, follow this link. And visit Nelson's Web site here.
— Gene Stout