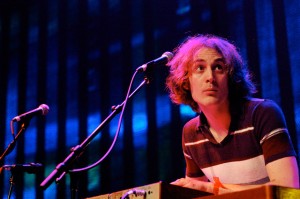 Playing the final set of the night as a "wild card" band, Seattle baroque pop group Tomten won the tenth annual Sound Off! competition for underage bands Saturday, March 5, at the Experience Music Project and Science Fiction Museum.
Voted into the wild-card spot by EMP's Youth Advisory Board, Tomten stepped to the front of a very talented pack of Northwest bands to claim the top prize. Northern Departure came in second, Fit for Hounds third and The Oh Wells (from Surrey, B.C.) fourth.
But each of the bands was a winner, performing solid, electrifying sets in a wide range of styles, from Americana (The Oh Wells) to pop-rock (Fit for Hounds) and bluegrass (Northern Departure). The quality of bands gets stronger every year, reflecting the young, not-so-raw talent of the Seattle area and greater Northwest.
Tomten drew comparisons to the early Kinks, blending jangly guitars with infectious hooks and spirited vocals, in songs that were quirky, upbeat and just plain fun.
Northern Departure, fresh from a performance at the Wintergrass Festival, proved it has a bright future in the realm of bluegrass and folk music — four young guys with great stage presence and an excellent command of their instruments.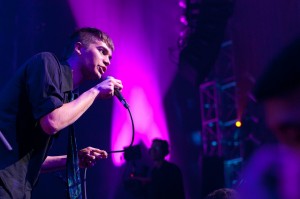 Another bright star in terms of stage presence was Bill Conrad Doerrfeld of Fit for Hounds. (The Sammamish, Wash., band also won the Audience Choice award.) And The Oh Wells, featuring Sarah Jickling and Molly Griffin, were absolutely delightful. Their vocal style reminded me of Brandi Carlile, with a Carter Family vibe that lent an old-timey feel.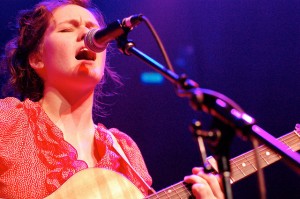 Judges for the finals included Seattle Music Commission Chair Ben London, Sound Off! alumni Idiot Pilot's Daniel Anderson, London Bridge Studio owner Jonathan Plum, Three Imaginary Girls' Chris Estey, Sport'n Life president DeVon Manier and The Stranger's Trent Moorman.
Visit the EMP/SFM Web site by clicking on this link.
— Gene Stout