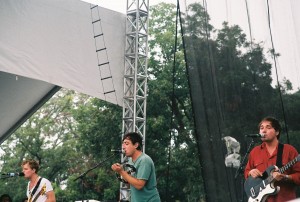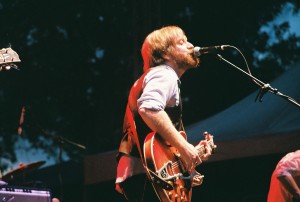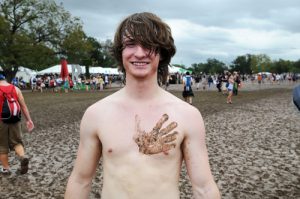 AUSTIN, Texas — The eighth annual Austin City Limits Festival came to a muddy, grungy close Sunday night with a powerful concert finale by Pearl Jam.
The Seattle group led by singer-guitarist Eddie Vedder had the audience entirely to itself Sunday night, with no other stages competing for fans' attention.
Unlike its intimate and exclusive "Austin City Limits" taping Saturday night (airing Nov. 21 on PBS), Pearl Jam's finale was a wild, high-decibel rock 'n' roll spectacular by one of America's top rock bands. Much of the show featured songs from the band's new, No. 1 album, "Backspacer."
Because of rain — and an occasional downpour — Saturday and Sunday, the sprawling concert site at Zilker Park was a Woodstock-worthy muddy mess.
What made the mud especially stinky was the City of Austin's special compost, dubbed Dillo Dirt, a mix of treated yard waste and sewage sludge. Fortunately, for those who wallowed in it like mud wrestlers, the Dillo Dirt was considered free of pathogens because of the high-temperature composting process.
But, still. It was pretty gross.
Sunday's highlights included spirited sets by The B-52s, Passion Pit, Ben Harper and Relentless7, Grizzly Bear, Dan Auerbach, Girl Talk, The Dead Weather (Jack White's new band) and Michael Franti & Spearhead.
More than 60,000 people attended the festival each day.
In a city where daily newspapers still thrive, the Austin American Statesman gave the festival blanket coverage, no pun intended. Check it out here.