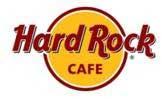 The Hard Rock Cafe is looking for a few good rock stars.
Make that bussers, servers, bartenders, etc.
When have you last heard the phrase "Now Hiring"?
In advance of opening its first Seattle location, the Florida-based chain is holding a job fair from 9 a.m. to 7 p.m. Jan. 11-16 at the 415 Westlake Building on Westlake Avenue North.
Who's needed? Servers, bartenders, bussers, cooks, hosts and "retail associates." Bring your state-issued i.d. and a good attitude. If you've got the right stuff, things could happen fast.
The new Hard Rock Cafe Seattle will open this winter at the Pike Street Building in the Pike Place Market district. According the company's Web site, the design will be "Rustic Refined," blending the look of old-time Seattle with the "energy and vibe" of the Hard Rock brand.
The two-story, 14,000-square-foot establishment will include a state-of-the-art concert venue, an open-air rooftop deck, a Rock Shop merchandise store and memorabilia from the Hard Rock collection. The chain is promising some Northwest rock artifacts as well.