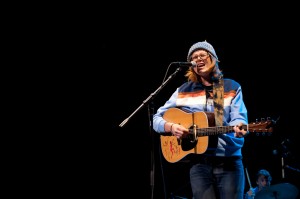 Performing songs from his hot-selling fourth studio album, "Loverboy," singer-songwriter Brett Dennen kicked off the West Coast leg of his current tour with a show June 14 at the Moore Theatre.
Seattle photographer Jim Bennett was at the show to capture a few images of Dennen and opening act Dawes, a country-tinged L.A. group led by Taylor Goldsmith.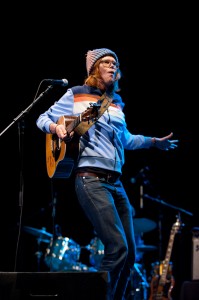 The soulful, reggae-inspired Dennen, who joins charitable organization Invisible Children for his headlining U.S. tour, is donating all proceeds from his CD and vinyl sales during the tour to the organization dedicated to ending war in central Africa.
Dennen is also working with Barefoot Wine and Surfrider Foundation on their fifth annual Barefoot Wine Beach Rescue Project, a grassroots nonprofit dedicated to the protection and enjoyment of the world's oceans, waves and beaches. Dennen will help volunteers on the beach during cleanups and perform at participant appreciation celebrations following the cleanups, including a "beach cleanup" July 16 at Seattle's Alki Beach. Read about it here.
The hit single from "Loverboy," "Sydney, I'll Come Running" was introduced earlier this year on "Jimmy Kimmel Live." Dennen was also chosen to record a version of the classic song, "Hard Times (come Again No More)," for NBC-TV's "Parenthood" finale. Listen to the song here.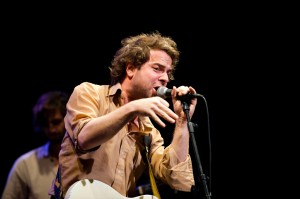 In addition, Brett has been raffling off his own paintings in select cities throughout the tour. All proceeds go to The Mosaic Project, a 501(c)(3) nonprofit whose mission is to show young students "Peace Is Possible." Read more here.
For more about Dennen, check out his official Web site. Photographer Bennett's Web site can be found here.
— Gene Stout