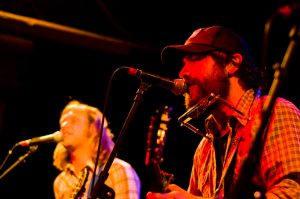 The operative word in Capitol Hill Block Party is "party."
There's nothing laid-back about this annual music festival in the heart of Seattle's Capitol Hill nightclub district Friday through Sunday (July 23-25). It's urban, edgy, intense and demographically focused on a young audience passionate about emerging talent.
From big headliners such as MGMT, Atmosphere, Yeasayer, Jaguar Love and The Dead Weather (Jack White's gothic-rock band) to local artists THEESatisfaction, Macklemore and The Maldives, CHBP is a candy store of urban hipster sounds.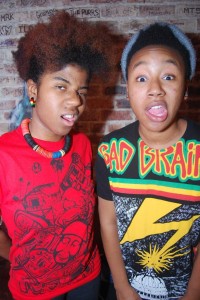 The festival encompasses indie rock, modern rock, hip-hop and rap. Follow this link to the complete schedule of artists over the weekend.
Talent booker and founder Dave Meinert has expanded the festival to three days for the first time (three-day passes are sold out). Read a fascinating story here about Meinert, who grew up in a fundamentalist Christian household in Normandy Park. Blue Scholars, a hip-hop duo that Meinert manages, performs at 6:15 p.m. Sunday on the main stage.
Block Party, which actually fills several blocks, boasts more than acts on four stages. It opens at 4 p.m. Friday (July 23) and continues past midnight on Sunday, moving indoors in the final hours. The Dead Weather, by the way, performs at 7:45 p.m. on the main stage.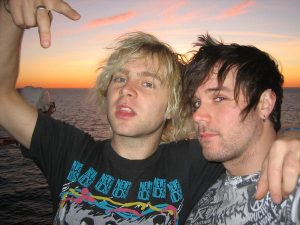 Timed to coincide with Seattle's best summer weather in late July, CHBP is an indoor/outdoor event.
The first day is sold out, but tickets remain for Saturday and Sunday (July 24-25) at $23 a day (price is $30 at the gates). To purchase, follow this link.
There will be fewer food carts this year, to make more room for the festival, but the following restaurants will be serving eats:
This year's Block Party will have fewer food carts, but there won't be a shortage of places to eat. Among the local restaurants serving chow are Via Tribunali, Pike Street Fish Fry, Quinn's, Caffe Vita, Big Mario's New York Pizza & Cocktail lounge, Pettiroso Cafe, Cupcake Royale, Boom Noodle, Bluebird Ice Cream, Unicorn, Ballet, Elliott Bay Books Cafe, Rancho Bravos, Molly Moon's and others.