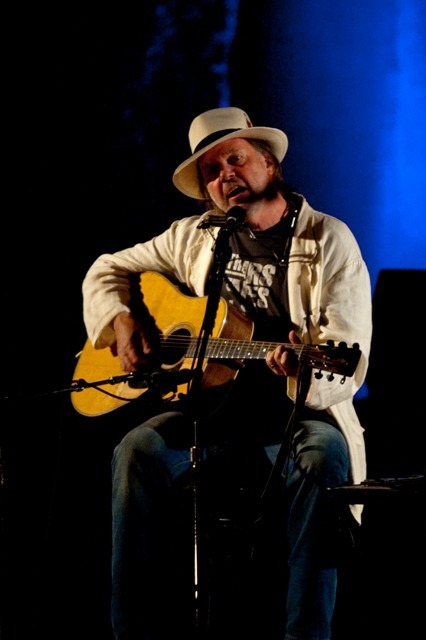 Neil Young brought his solo, "Twisted Road" tour to Seattle this week, performing Tuesday (July 20) at the Paramount Theatre. (Bert Jansch opened the concert.)
Young didn't provide review tickets to the sold-out show, but I was able to arrange a photo pass for Seattle photographer Jim Bennett, who captured these images near the beginning of a concert that included such songs as "My, My, Hey, Hey (Out of the Blue)" and "Tell Me Why." Note the eerie shot of Young's organ at the bottom of the post.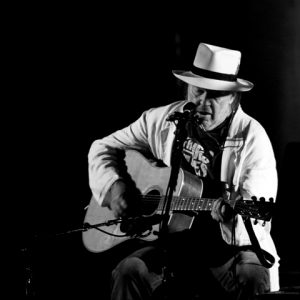 Bennett made this comment about Young's show: "Combination of acoustic and electric guitar, organ and piano, all solo. As you'd expect, a completely captivated audience in the palm of his hand the whole show. He was masterful."
Here's a link to Young's MySpace page and official Web site, as well as a popular fan site.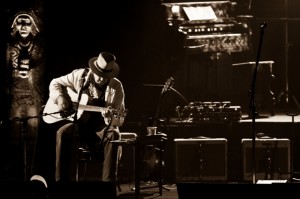 Here's a link to my review of the 2007 Neil Young concert at WaMu Theater.
And here's a link to Bennett's Web site for photos of other events around the Pacific Northwest.
Fan site Sugarmtn.org posted this set list of the concert:
1. My My, Hey Hey (Out Of The Blue)
2. Tell Me Why
3. Helpless
4. You Never Call
5. Peaceful Valley
6. Love And War
7. Down By The River
8. Hitchhiker
9. Ohio
10. Sign Of Love
11. Leia
12. After The Gold Rush
13. I Believe In You
14. Rumblin'
15. Cortez The Killer
16. Cinnamon Girl
ENCORE:
17. Old Man
18. Walk With Me
Did you attend the concert? What did you think? You may post a comment below.