Laura Cash had the good fortune to become the wife of John Carter Cash and daughter-in-law of the late Johnny Cash and June Carter Cash. But her career as a singer and fiddler began at the opposite side of the country in her native Corvallis, Ore., long before she ever dreamed of being a part of one of Nashville's legendary families.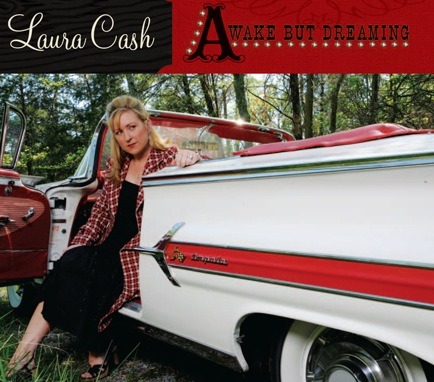 Cash began playing fiddle in grade school, but her musical skills didn't really begin to develop until she received a restored fiddle from her dad when she was 9. At 17, she won the National Fiddle Championship for the junior division (she returned to the championship last year to win the adult title).
In 1999, she was invited to play fiddle with June Carter Cash during a tour supporting the album "Press On." It was on that tour that Laura Cash met her future husband. She later played on two Johnny Cash albums, "American III" and "American IV," as well as June Carter Cash's "Wildwood Flower."
The big news this summer is the release of Laura Cash's second solo album, "Awake But Dreaming" (Cash House Records), recorded at the family's Cash Cabin Studio (her first album, "Among My Souvenirs," came out in 2003). The self-produced album is a mix of bluegrass, swing and traditional country tunes from many of her favorite artists, among them Bob Wills, George Jones, Loretta Lynn, Hank Williams, Dolly Parton and, of course, Johnny Cash.
"Awake But Dreaming" is an honest, straightforward album highlighting Laura Cash's expert fiddle playing and pure, rootsy vocals. The album's dozen songs feature the wonderful title track (where Laura Cash's fiddle talents are immediately apparent), as well as "Wasted Love," "I Was a Little Too Lonely," "Song for Roy (Country Music's King)" — that would be Roy Acuff — and "Look What You've Done" (a duet with Jason Carter).
There aren't many rising stars in the world of traditional fiddle music. Laura Cash is one worth celebrating.
Here's a link to Laura Cash's MySpace page.
RATING: 3 1/2 STARS