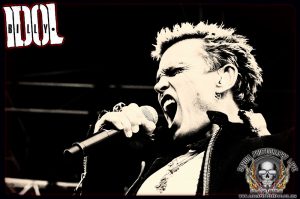 Here are a few cool pics by "Iron" Mike Savoia of a concert by Billy Idol and his band, who played a sold-out show Aug. 5 at the Tulalip Amphitheatre north of Everett, Wash.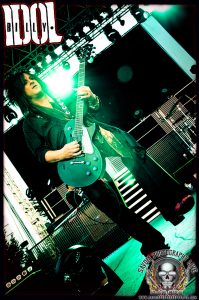 Among the songs were such classics as "Flesh for Fantasy," "Eyes Without a Face," "Rebel Yell" and "White Wedding." There was also a cover of the Doors' "L.A. Woman."
Idol's band included Steve Stevens (Vince Neil, Michael Jackson) and Billy Morrison (Circus Diablo, The Cult) on guitars, Jeremy Colson (Steve Vai) on drums, Stephen McGrath on bass, and Derek Sherinian (Alice Cooper, Dream Theater) on keyboards.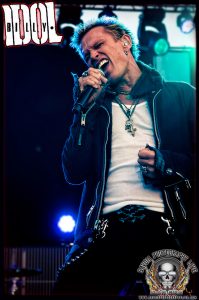 Follow this link to Savoia's Web site. And view Mike's photos of an Iron Maiden concert this summer at White River Amphitheatre.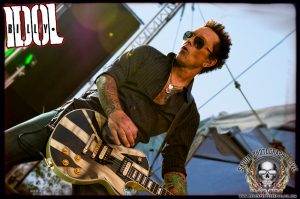 For news about other upcoming concerts at the Tulalip Amphitheatre, visit the venue's Web site. Upcoming concerts include Buddy Guy and Robert Cray, Chicago and Lynyrd Skynyrd.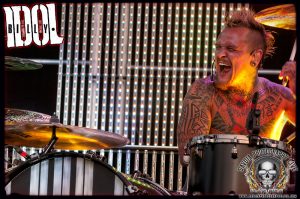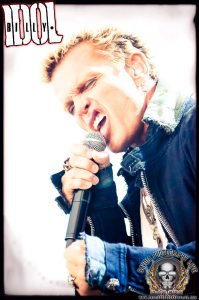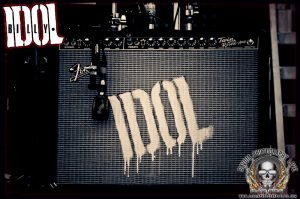 Here's the set list for the show:
1. Ready Steady Go (Generation X cover)
2. Dancing With Myself
3. Love Is Strange
4. Flesh For Fantasy
5. Scream
6. Sweet 16
7. Scarred For Life
8. Eyes Without a Face
9. Kings and Queens of the Underground
10. L.A. Woman (Doors cover)
11. Steve Stevens solo
12. King Rocker (Generation X cover)
13. Boss Sound
14. Blue Highway
15. Rebel Yell
Encore:
16. White Wedding
17. Mony Mony