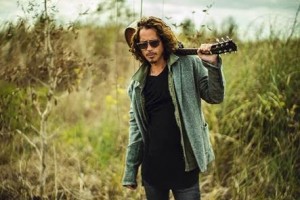 Grammy Award-winning, Golden Globe-nominated singer songwriter Chris Cornell of Soundgarden fame has announced plans to release a new solo studio album, "Higher Truth."
Due Sept. 18 and produced by Brendan O'Brien (Bruce Springsteen, Pearl Jam, Neil Young), the album expresses Cornell's continuing evolution as a songwriter, lyricist and musical craftsman, telling stories which resonate across genre barriers.
A North American acoustic tour kicks off at the Walt Disney Concert Hall Sept. 20 with Cornell's first Los Angeles show since 2011. The multi-city trek iincludes stops in Chicago, New York, Austin and Seattle, where Cornell performs Sept. 29 at Benaroya Hall. The tour gives fans the chance to see the iconic rocker perform in an unplugged, up-close and personal setting and includes songs spanning his entire career, as well as new material from "Higher Truth."
Tickets go on sale beginning June 5 and 6, with $1 from each ticket sold going to the Chris and Vicky Cornell Foundation, a charitable organization helping to protect the most vulnerable children facing problems such as homelessness, poverty, abuse or neglect. For additional ticket concert dates, please visit Cornell's official website.