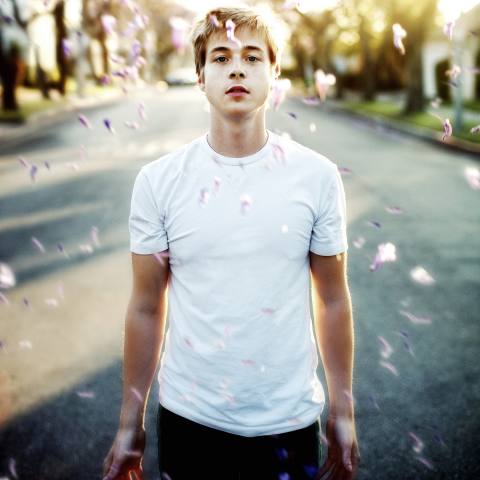 Josiah Leming, one of the stars of season seven of "American Idol," will release his much-anticipated debut album, "Come on Kid," Sept. 14 on Warner Bros. Records.
Seattle fans will get a chance to hear such songs as "Maybe," "Arctic Outcry Wind," "Body and Mind" and the title tune when Leming performs Thursday at Chop Suey. Headliner is Alex Band of The Calling and Fight the Current. All ages are welcome. Doors open at 7:30 p.m. Tickets are $15 In advance, $18 at the door.
The Chop Suey show is part of Leming's 25-city national tour.
Leming grew up in a large family in rural Tennessee. To say that the 21-year-old is passionate about his music would be an understatement.
"Music is in my blood," he says. "It's the only thing I want to do. I'd rather die in a ditch somewhere than not be able to make music. There are no other options for me. Music is my way of getting things out. It has saved my life many times."
The magnetic singer-songwriter Leming plays guitar and keyboards on the new album and wrote or co-wrote all the songs for the pop-rock album, which was recorded in Los Angeles and London. The first single "Maybe."
Leming began recording after spending an entire summer reflecting on the passing of his mother to ovarian cancer and the future of his music career. Now, it seems, he's ready to break wide open in the pop universe with songs that are packed with emotion and urgency.
"I try to use imagery that really sticks with people, but at the same time, every song I write is about something I've been through," he says.
"So it's impossible for me to write a song that doesn't tell a story. I can't write about things I don't feel. That's just faking it and I want the music to be real. I can't control what anyone thinks of it, but I can promise that it's going to come from my heart."
On season seven of "American Idol," Leming was eliminated just before the semifinals, despite strong support from Simon Cowell.
"We should have put him through," Cowell said at the time. "I was all for it. I wanted him in the competition."
Here's a link to Leming's MySpace page.