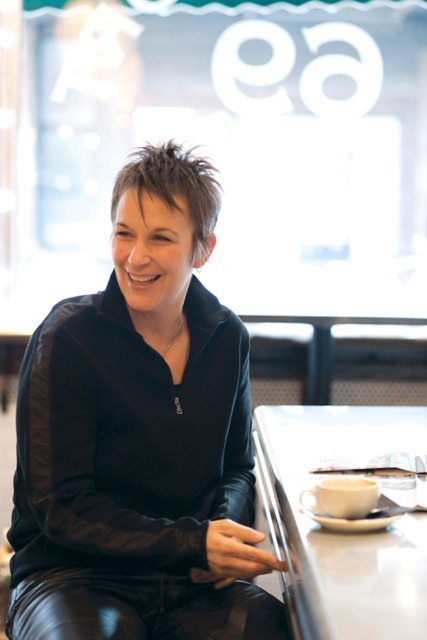 By MIKEL TOOMBS
Mary Gauthier, who appears Wednesday (July 21) at the Tractor Tavern, continues to do what she does best, crafting songs that resonate widely out of her own travails.
"I think the most personal things about us, those are the most universal things. What I look at as the artist's job is to reveal those things, so that the universal will shine through," Gauthier, raised in Louisiana and now living in Nashville, told me in a 2006 interview. "A lot of times folk singers get kind of trapped in the navel-gazing and that's the end of the story."
The singer-songwriter goes back to the beginning of the story on her revealing new album, "The Foundling," which found its "emotional center" when Gauthier finally met her birth mother. It's a song cycle, two years in the making (Michael Timmins of Cowboy Junkies produced), that deals with the "orphan feeling" she'd "lived with since I was a child," Gauthier has said of the record.
"It turns out that this feeling is universal" — there's that word again — "and hearing other people's stories, adopted or not, had made me realize that this was the record I was born to make."
This is a tricky kind of project, of course, one that can begin with the best of intentions but end badly, hoist by its own self-regard. (A notable exception was Allison Moorer's "The Hardest Part," a compelling chronicle of her parents' stormy relationship, which did end badly, in a murder-suicide that orphaned Moorer and her big sister, Shelby Lynne.)
Happily, as an artist Gauthier may have created her masterpiece: "The songs are sometimes heavy and fraught with questions," a Boston Globe writer observed, "but they're often just as redemptive and hopeful."
Mary Gauthier performs a seated show 8 p.m. Wednesday at the Tractor Tavern, 5213 Ballard Ave. NW. Tickets are $20; Peter Bradley Adams (Eastmountainsouth) opens.
To listen to Gauthier's songs, visit her MySpace page. And here is a link to additional information about "The Foundling."
EDITOR'S NOTE: Mikel Toombs, who writes a weekly music column for the San Diego News Network, is an occasional contributor to GeneStout.com. Read his recent preview of a Sid Selvidge concert.