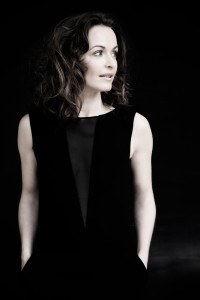 By MIKEL TOOMBS
Sharon Corr is Ireland's answer to Adam Levine.
Well, OK, maybe that's not entirely accurate. It's true, though, that Corr, recently a coach on "The Voice of Ireland," had a success with her family folk-pop group The Corrs (45 million albums sold worldwide) that rivals Adam "The Voice" Levine's with Maroon 5. (Memorably, Maroon 5 once was prescribed as the ideal band for those who find Matchbox Twenty "15 too rocking.")
Actually, singer-violinist Corr, who makes her solo North American debut here Thursday, Feb. 20, at Snoqualmie Casino Ballroom, has more in common with Levine's "Voice" co-chair Shakira.
Shakira, after all, was responsible for soccer's 2010 World Cup anthem, "Waka Waka (This Time for Africa)," as well as for a Portuguese fado take on Metallica's "Nothing Else Matters."
No strangers to Africa, The Corrs performed several times at charity events for the legendary Nelson Mandela, and Corr herself served as an Oxfam Ireland ambassador to Tanzania as part of the "Ending Poverty Starts with Women" campaign.
Corr's worldview is reflected in the title of her new, Mitchell Froom-produced album, "The Same Sun," which arrives on these shores later this year, and in her live version of Brazilian composer Cartola's "As Rosas Nao Falam."
Visit Corr's official website here. And the get all the details about her show at Snoqualmie Casino here.
(EDITOR'S NOTE: Mikel Toombs is a frequent contributor to GeneStout.com. Read his recent post on Marissa Nadler here.)