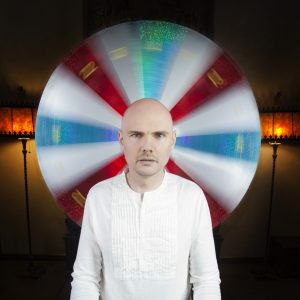 Led by Billy Corgan, the Smashing Pumpkins are currently criss-crossing the country on an extended tour of intimate venues that includes a sold-out show Friday (Sept. 10) at Showbox SoDo.
The rock band's first tour since December 2008 features "a balance of classics, a few obscure ones, and new 'Teargarden' material," says Corgan.
Last spring, the Pumpkins released the four-song "Teargarden by Kaleidyscope Vol. 1: Songs for a Sailor" EP (Martha's Music/Rocket Science Ventures). The EP has been released online, free of charge (the band recently added a fifth track, "Freak," available for download).
It's the first of an eventual 11 specially packaged EPs taken from the in-progress 44-song collection "Teargarden by Kaleidyscope" to be sold in record stores.
The music "harkens back to the original psychedelic roots of the Smashing Pumpkins: atmospheric, melodic, heavy and pretty," Corgan says.
In addition to Corgan, the band includes guitarist Jeff Schroeder, drummer Mike Byrne and new bassist Nicole Fiorentino. The group headlined the Sunset Strip Music Festival in Los Angeles Aug. 28, playing to more than 13,000 fans.
For sample tracks from the EP and the latest news, visit the band's Web site.