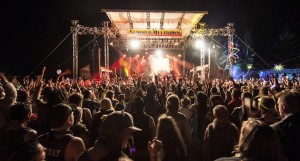 By GENE STOUT
Summer Meltdown Festival has announced its initial artist lineup for the 14th annual festival Aug. 7-10 at Whitehorse Mountain Amphitheatre in Darrington.
The eclectic music festival in a spectacular mountain setting includes STRFKR, Lord Huron and Nahko and Medicine for the People, as well as Neon Indian, Five Alarm Funk, Ill-Esha, Acorn Project and festival producer Josh Clauson's own band, The True Spokes.
Tickets include four days and nights of on-site camping and access to all performances. Passes for RVs and vehicle camping are also available.
The family friendly event will feature a Kids Village. And a vendor village for food and crafts will be open throughout the weekend.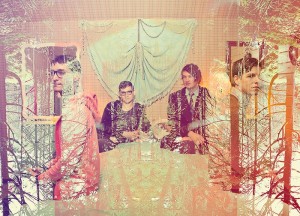 To read more about the festival or to buy tickets, visit the official website here.
Whitehorse Mountain Amphitheatre is about 10 miles from the tragic landside of March 22.
In a show of support for local communities affected by the slide, festival organizers will give away a limited number of tickets to those who post messages of support for Oso residents. The giveway ends April 9, and winners will be selected randomly.
To enter on Facebook, post on the Meltdown page wall here. To enter on Twitter or Instagram, include the hashtag #MeltdownWA.
To learn more about how you can support Oso and other local communities at this difficult time, click on this link.
Watch a video from festival organizers: