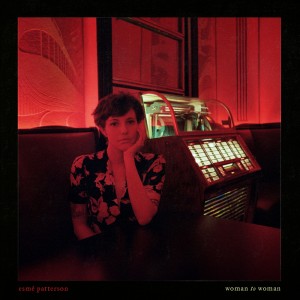 By MIKEL TOOMBS
In "Surf City," the Beach Boys' ultimate '60s fantasy land, cars and girls were both justly celebrated via their glorious music.
What few noticed was that the boys (well, at least Boy king Brian Wilson, who incidentally co-wrote the Jan & Dean hit "Surf City") seemed far more comfortable with cars (the, ahem, auto-erotic "Don't Worry Baby") than girls (most notably, the traumatic "Caroline, No").
Nearly a half-century later, singer-songwriter Esme Patterson (Paper Bird, Shakey Graves) is finally paying attention. Here, she plays Caroline (yes) in the video for her answer to "Caroline, No," titled "The Glow."
"The Glow" is one of seven songs, along with both-sides-now retakes on the likes of Dolly Parton's "Jolene" and Elvis Costello's "Alison," that recent Portland resident Patterson includes on her new release, "Woman to Woman." (BUST magazine called the EP "a soul-searching and highly original piece of art.")
Her aim, as someone once said, is true.
Read more about Patterson and listen to the song "Tumbleweed" here.
(EDITOR'S NOTE: Mikel Toombs is a frequent contributor to GeneStout.com. Read his recent post on Sleater-Kinney here.)