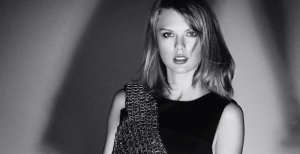 By MIKEL TOOMBS
F. Scott Fitzgerald, were he alive today (he'd be 118), no doubt would observe that Taylor Swift is different from you and me. (The classic reply still applies: "Yes, she has more money.")
Swift's ascendance, perhaps transcendence, will be celebrated Sunday on the American Music Awards, that classic 42-year-old (!) merger of television and pop music, presaged by the late AMA founder Dick Clark's "American Bandstand."
Sunday, Swift receives the newly minted Dick Clark Award for Excellence. This surely will have Clark, the Last Tycoon of Teen, turning over in his grave, if only to be able to applaud the achievement. In this age of Spotify (a bit more on that later) Swift managed to move 1.287 million copies of her new album, "1989," in its first week of release.
On a personal note, Swift's albums used to appear on my doorstep on release day. No more.
Sigh. Spotify and I, both now added to her famously long list of rejections. Therefore, I can only comment on what I've heard.
"Shake It Off": No, you can't shake it off, even if Swift's continued association with hit-man Max Martin ("We Are Never Ever Getting Back Together") and company seems a bit, er, superfluous.
"Welcome to New York": It's controversial, if Swiftian, because NYC's new tourism ambassador isn't a native. Well, um, wasn't New York the haven for immigrants (the huddled masses, etc.); even if Swift didn't have to go through Ellis Island (she should visit, by the way), she fits right in.
Read about Swift's concert next summer in Seattle here.
(EDITOR'S NOTE: Mikel Toombs is a frequent contributor to GeneStout.com. Read his last post on Taylor Swift here.)