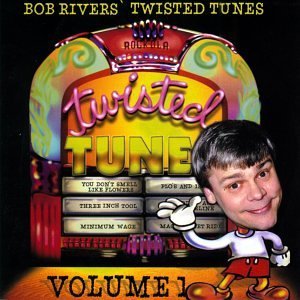 Clear Channel Radio Seattle announced today that the immensely popular Bob Rivers Show will return to the Seattle morning airwaves on Oldies 95.7 FM, beginning April 1.
"I'm ecstatic at the opportunity help make the legendary KJR Oldies 95.7 FM number one in Seattle and to be a part of Clear Channel Seattle's local and digital future," Rivers said in a statement.
"There are very few morning shows that would be considered legendary in their market, and certainly Bob Rivers is one of them," said Jon Zellner, senior vice president of programming at Clear Channel Radio.
The Bob Rivers Show went off the air at KZOK last September when Rivers couldn't reach an agreement with the station for a new contract after 10 years on the air.
The show features Rivers, known for his "Twisted Tunes" parodies, as well as his popular on-air team of Spike O'Neill and "Downtown" Joe Bryant.
Beginning April 1, Rivers show can be heard on the Internet at www.oldiesseattle.com and at www.iheartradio.com, as well as via the iheartradio mobile application on iPods, Blackberry, Droid and other smart phones.
What do you think of Rivers' return to the Seattle airwaves?