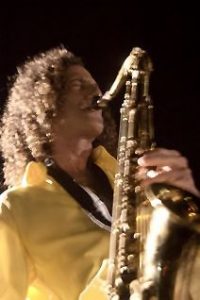 Saxophonist Kenny G, who performs a concert at 7:30 p.m. Tuesday (Nov. 17) at the Paramount Theatre, has endured a lot of abuse from music fans who dismiss his music as soft and a little too pretty.
But the Seattle-bred saxophonist, who graduated from Franklin High School, has been back in the news thanks to his recent collaboration with L.A. alternative-rock band Weezer.
Here's a current interview with Kenny G in Seattle Weekly, in which he talks about Weezer, Gerry Rafferty and the Crumpet Shop, among other things on his mind:
And here's a 1989 interview with Kenny G from the Seattle Post-Intelligencer, during his first burst of success.
Tickets to Kenny G's show are $35-$65; 888-STG-4TIX and STG Presents.
What do you think of Kenny G's collaboration with Weezer? Post a comment below.