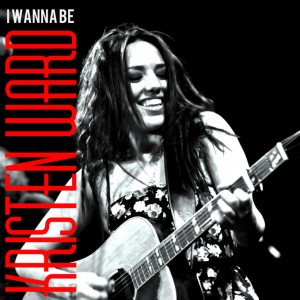 By GENE STOUT
Kristen Ward's new single is a winner.
"I Wanna Be" is from the Seattle singer-songwriter's upcoming full-length album, "Last Night on Division, due Oct. 9.
Blending roots-rock, country and blues, the romantic power ballad features Ward's gritty, powerful vocals and Pearl Jam guitarist Mike McCready's luscious licks, as well as some killer hooks that won't let go. "People need love," Ward sings, " . . . I wanna be something you love."
The single was recorded by prolific producer Terry Date (who has worked with Metal Church, Sir Mix-a-Lot, Mother Love Bone, Soundgarden, The Deftones, Smashing Pumpkins, Slipknot and many others) and mixed by Glenn Lorbecki (The Rolling Stones, John Mellencamp and Violent Femmes).
In addition to guest musician McCready, players included Gary Westlake (guitar, percussion and backing vocals), Simona Bressi (drums, percussion) and Brian Allen (bass guitar).
Ward, who was raised in rural eastern Washington by a mother who pursued a career as a country singer in Nashville, has been celebrating the single's release by giving away free downloads on her website. You can also pre-order the album there.
Or just listen to the new single below: