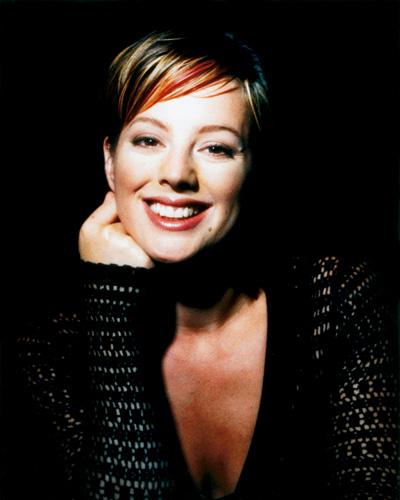 Organizers of the 2010 Lilith Fair tour have announced that nearly a dozen upcoming concerts have been canceled, but Saturday's show (July 3) at The Gorge will go on as planned.
"We are in the midst of one of the most challenging summer concert seasons, with many tours being canceled outright," Lilith Fair cofounder Terry McBride says on the tour's Web site.
"Everyone involved with the tour would like to apologize to the fans and artists schedule to play in these markets, and express appreciation for all the support for the festival's return.
"Lilith remains the only tour of its kind, and we are confident that fans will be amazed by what each date has to offer."
The canceled dates include Salt Lake City (July 12), Montreal (July 23), Raleigh (Aug. 4), Charlotte (Aug. 6), Atlanta (Aug. 8), West Palm Beach (Aug. 10), Tampa (Aug. 11), Birmingham (Aug. 12), Austin (Aug. 14), Houston (Aug. 15) and Dallas (Aug. 16).
Atlanta was just added to the list of dumped dates today (July 2).
The cancellations can be blamed in part on the bad economy, artist cancellations and perhaps headliner and founder Sarah McLachlan's diminished public profile. When she launched the first tour in 1997, her career was in its prime. Her latest tour follows the release of her current album, "Laws of Illusion," featuring songs about her divorce from Ashwin Sood, the former drummer in her band, and the personal milestone it represented.
The lineup at The Gorge features Erykah Badu, Sheryl Crow, Colbie Caillat, Sugarland, A Fine Frenzy and others. The concert begins at 2:30 p.m. Tickets are $33 to $107 at Ticketmaster.
The tour led by socially conscious singer-songwriter McLachlan, will aid a number of causes. To read an interview with McLachlan from Bloomberg, click here.
For the most up-to-date information on the tour, visit the official Lilith Fair Web site.
Read more about the tour's travails at Entertainment Weekly.
For a video of the Calgary show, click here.
To read about another all-woman show that was a huge success, follow this link.