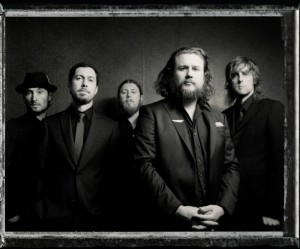 By MIKEL TOOMBS
Expect plenty of drunken arguments between members of Team "At Dawn" and Generation "Z."
In January, My Morning Jacket, whose Sept. 7 concert last year at Redmond's Marymoor Park was admittedly epic, helpfully spelled out by MMJ frontman Jim James, "e-p-i-c," for those who couldn't penetrate his Kentucky drawl (that would be me), will perform at an exclusive four-night event in the Hard Rock Hotel Riviera Maya, set in "75 acres of virgin forest" (obviously no longer virginal) about an hour south of Cancun, Mexico.
Put on by Cloud 9 Adventures, who also set sail with Jam Cruise and Holy Ship!!! (where presumably an optional activity is Walking on the Water), MMJ's Mexican blow-out is dubbed "One Big Holiday," after one of the rockers' most, ahem, epic songs. The all-inclusive price (including adult beverages, of course) for the Jan. 26-30, 2014 affair is $1,249 to $2,599 (per person, double occupancy) and tickets are available starting today via this website.
Learn more about the Hard Rock Hotel Riviera Maya here.
(EDITOR'S NOTE: Mikel Toombs is a frequent contributor to GeneStout.com. Read his recent post on extraordinary singer Storm Large.)