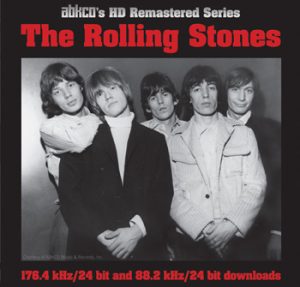 By MIKEL TOOMBS
The Rolling Stones, now in HD.
A few years after the fact, I obtained a very scratched vinyl LP (in mono!) of the blues-drenched 1965 "The Rolling Stones, Now!" for something like 49 cents. OK, I later got it on CD, but my original copy remains my favorite Stones album ("Exile on Main Street," in any form, comes a close second): "Don't you know that dress of yours was made out of fiberglass/And every time you move like that, I've got to go to Sunday mass."
So I'm of two minds (although not out of my head) about ABKCO Records' HD downloads of four vintage Stones' albums, "Out of Our Heads" (also '65), "December's Children" (ditto) "Aftermath" (the '66 US version) and "Let It Bleed," the '69 LP that marked guitarist Mick Taylor's first appearance, after Brian Jones' death by misadventure.
On the one hand it's great to hear the Stones' classic sound in pristine quality; on the other hand: Isn't it all about the grit?
To sample the best of The Rolling Stones' "Now!" (then) check out out their appearance on the legendary "T.A.M.I. Show" here.
Read Mikel Toombs' review of "T.A.M.I. Show" here.
(EDITOR'S NOTE: Mikel Toombs is a frequent contributor to GeneStout.com. Read his story about Paul Simon's upcoming Seattle concerts here.)