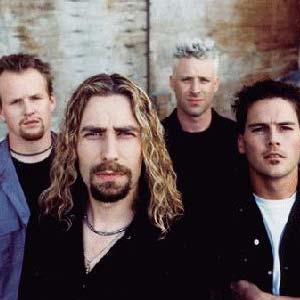 Weather forecast at The Gorge on Saturday: a chance of thunderstorms and precipitation.
Forecast on stage: 100 percent chance of thunder and lightning.
Hard-rock fans willl get a full-meal deal at The Gorge. The lineup for the 6 p.m. show includes headliner Nickelback, along with Hinder, Papa Roach and Saving Abel. This is one loud, kick-ass summer tour. Tickets are $50 through the Live Nation Web site.
Canadian band Nickelback is touring behind its current hard-rock album, "Dark Horse," and fourth single, "Burn It to the Ground." To check out their music, follow these links to Hinder, Papa Roach and Mississippi-bred band Saving Abel, which takes its name from the Cain and Abel story of the Bible.
Watch an interview with Saving Abel guitarist Scott Bartlett (be patient, it takes a few moments to load). And you can watch a video of the current single "Drowning (Face Down)" on the band's official Web site.