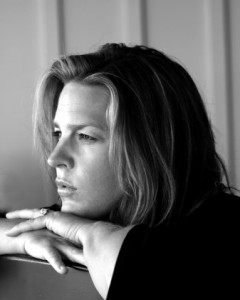 The title of Diana's Krall's current album is "Quiet Nights," a phrase that also describes her two-night stand at Chateau Ste. Michelle.
The second show Sunday night was a low-key but very classy affair featuring the jazz singer and pianist and her talented band — drummer Jeff Hamilton, bassist Robert Hurst and guitarist Anthony Wilson — on a selection of standards and pop classics.
The set included such tunes as "A Case of You" (the 1971 Joni Mitchell song that always sounds great at a winery concert), as well as "I Love Being Here With You," "Let's Fall in Love" and "Walk On By," the Burt Bacharach song made famous by Dionne Warwick.
A sunny summer evening turned cool but remained comfortable as a three-quarter moon rose over the amphitheater.
"I love this time of year," Krall, in a bouyant mood, told the crowd. "It's my favorite."
Krall, whose husband, Elvis Costello, performed at the winery a week ago, joked that the couple's twin boys were back at the hotel "smoking cigars and playing gin rummy."
Krall quipped that a picture of Costello in her dressing room was covered with lipstick kisses. "Well, they aren't all mine," she said.
It was the last night of a "million-year-old tour," she said, "and we're all playing without our underwear."
Joking aside, Krall and her crew performed exquisitely. Krall was impressive on a breathy, melancholy rendition of "Walk on By" that countered the subtle optimism of Warwick's original in the '60s.
It has been a great year for Krall, who produced Barbra Streisand's upcoming album and sang a duet with Willie Nelson ("If I Had You") on his current album, "American Classic."
Mixing jazz, pop and bossa nova, Krall was dryly serious one moment, whimsical the next. Her renditions of "Frim Fram Sauce," the nonsensical tune made famous by the Nat King Cole Trio, and Fats Domino's "I'm Walkin' " were especially fun.
Krall and company took a bow at 9:30, then returned for a single-song encore of "The Boy From Ipanema," Krall's new version of the Antonio Carlos Jobim classic, "The Girl From Ipanema." To read more about Krall's new album, visit her Web site.
Opening the show was the John Stowell Trio. The next concert in the winery's summer concert series is Chris Isaak on Friday.