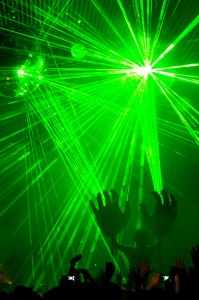 A Flaming Lips show is as much a visual experience as it is a musical one. And the effect is often magical.
Seattle photographer Jim Bennett snapped these photos of The Flaming Lips Monday night (Sept. 27) at the Paramount Theatre.
Bennett photographed a number of artists at Lollapalooza in August and will be at the upcoming Austin City Limits festival. Visit his Web site for photos of the rock festival.
At the Paramount, the Lips opened their concert with "The Fear" and "Worm Mt." and closed the main set with "Silver Announcement" and "W.A.N.D." The encore featured "Do You Realize??"
Follow this link to read a review of the show by Seattle music blogger Travis Hay.