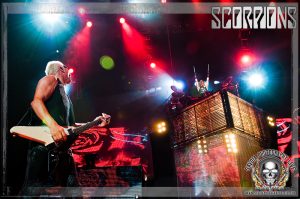 As part of its "Get Your Sting and Blackout" farewell tour, powerhouse German rock band The Scorpions performed Saturday (Aug. 7) at the Sleep Country Amphitheater in Ridgefield, Wash. (about 20 minutes north of Portland).
"One of the greats of rock 'n' roll is hanging it up after 40 years," Savoia said of The Scorpions goodbye tour. "It's sad because they still put on an amazing show, and the professionalism, enthusiasm and rock star status onstage is something maybe one percent of today's bands will ever achieve."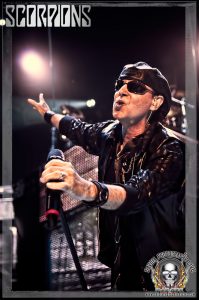 Seattle photographer "Iron" Mike Savoia was on hand to capture the electricity on stage with these photos.
The tour followed the release of "Sting in the Tail," an album that has yielded two singles: the title track and "Raised on Rock."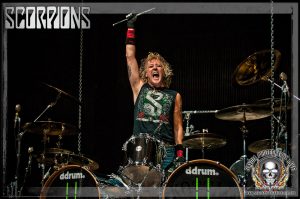 The tour continues with stops Aug. 13 in Sturgis, S.D., and Aug. 14 in Billings, Mont. Visit the band's official Web site here and MySpace page here.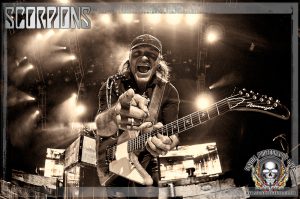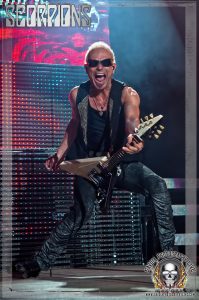 For more about Savoia's photography, visit his Web site. View Mike's photos of the recent Billy Idol concert by following this link. And here's a link to the Sleep Country Amphitheater.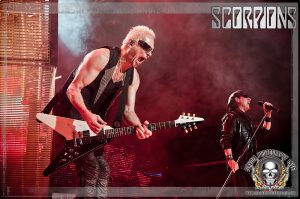 Read my interview with singer Klaus Meine in 1991, after the unification of Germany.
Here's the set list:
1. Sting In The Tail
2. Make It Real
3. Bad Boys Running Wild
4. The Zoo
5. Coast To Coast
6. Loving You Sunday Morning
7. The Best Is Yet To Come
8. Wind Of Change
9. Holiday
10. Raised on Rock
11. Tease Me Please Me
12. Dynamite
13. Kottak Attack drum solo
14. Blackout
15. Six String Sting guitar solo
16. Big City Nights
Encore:
17. No One Like You
18. Rock You Like A Hurricane