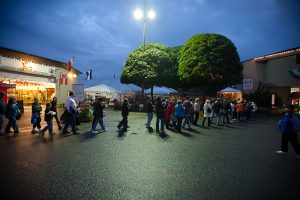 Willie Nelson has been one of the biggest stars in the Puyallup Fair constellation this year. Seattle photographer Christopher Nelson snapped these photos of the Texas icon on Sept. 16.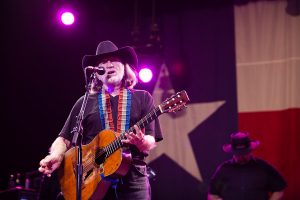 Nelson treated concertgoers to a slew of his most popular songs. Christopher Nelson (no relation to Willie Nelson, of course) was restricted to shooting the first two songs of the show, a standard arrangement for press photographers.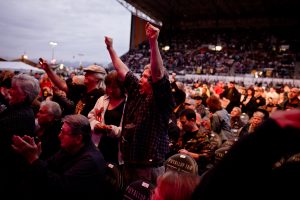 Here's what he had to say: "The two songs I saw were AMAZING, and at some point I just had to put down the camera to take it all in. He sounded better than I ever expected and was everything I thought it would be and then some."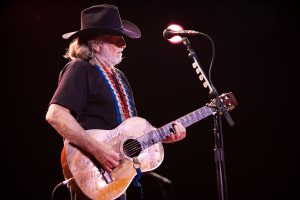 Visit Christopher Nelson's Web site by following this link. And view Nelson's photos of the Smashing Pumpkins in a review at GeneStout.com.
The grandstand opened Sept. 10 with Bret Michaels, and the lineup so far has included Kenny Rogers, John Legend and Sharon King and the Dap-Kings, We the Kings, Nelson, Chris Botti and Natalie Cole, Dierks Bentley and Queensryche.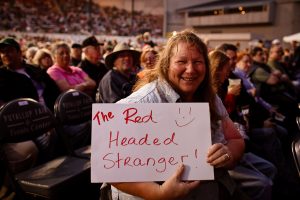 Adam Lambert performs Tuesday (Sept. 21), followed by Daryl Hall and John Oates Wednesday (Sept. 22), MercyMe and Jeremy Camp Thursday (Sept. 23), Billy Currington and Uncle Kracker Friday (Sept. 24), Heart Saturday (Sept. 25) and Kid Rock Sunday (Sept. 26).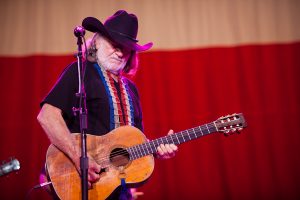 For complete information about the grandstand lineup, click here. For general information about the Fair, follow this link.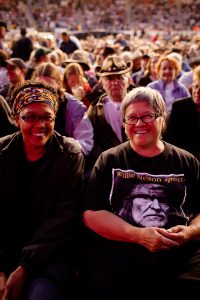 The rodeo is also a big part of the Fair, which began at the turn of the last century (actually 1900). Here's a link to the rodeo action.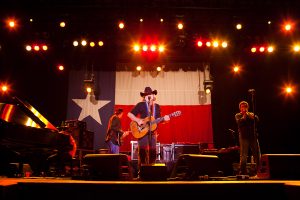 Though it's not part of the Puyallup Fair grandstand lineup, Gaelic Storm is coming Oct. 12 to the Americraft ShowPlex. For tickets, click here.
Getting back to Willie Nelson, read my interview with the country-music star by phone from his home in Luck, Texas, in advance of the 2004 Farm Aid concert at White River Amphitheatre.
Among the songs Nelson performed at that concert was "Heartland," a song about a troubled farmer that he wrote in the 1990s with Bob Dylan. The song was included on the 1993 Nelson album "Across the Borderline."
And here's a link to my 2003 review of Nelson's concert at Marymoor Park.