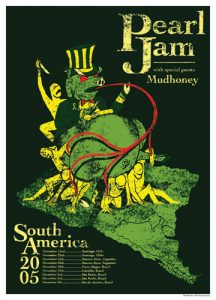 Pearl Jam's Ten Club is throwing a poster party.
The Ten Club's "Rock N' Art Poster Convention" is open from 1 to 5 p.m. Sunday, May 23, at Showbox at the Market. Admission is free, and the show is open to all ages.
The convention features exclusive posters from gigs around the world in the last two decades.
In addition to posters from Pearl Jam's past, the event includes posters by such artists as Ames Brothers, Brad Klausen, Munk One, GIGART, Mark 5 and others from throughout the Northwest. And much of it is available for purchase.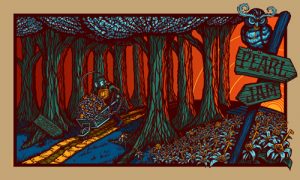 Easy Street Records is also participating, with vinyl records on sale from the store's collection.
The event sponsored in part by TSURT, Juxtapoz, Volcom and In-House Custom Decals, as well as Showbox at the Market and Pearl Jam's Ten Club.
Read a story here about Pearl Jam's taping of "Austin City Limits" in October 2009.
Visit Pearl Jam's MySpace page by following this link.