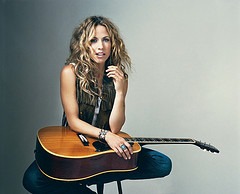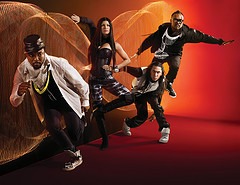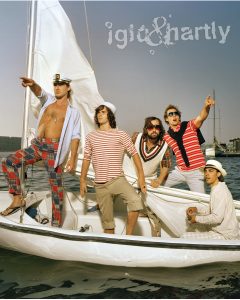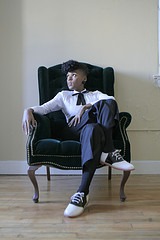 The cultural smorgasbord is about to begin.
The 39th annual Bumbershoot: Seattle's Music & Arts Festival opens Saturday and continues through Labor with hundreds of performances on 20 indoor and outdoor stages.
In addition to music, the festival is jam-packed with comedy, visual and literary arts, film, theater, dance and urban crafts on the 74-acre Seattle Center grounds. You'll find a complete festival lineup and ticket information at bumbershoot.org.
The generous music lineup includes such major acts as Black Eyed Peas, Jason Mraz, Sheryl Crow, Modest Mouse, The All-American Rejects, Janelle Monae, Katy Perry and Yeah Yeah Yeahs, as well as lesser-known but no less interesting acts such as Iglu & Hartly, Grand Hallway, Anomie Belle, Kore Ionz, We Are Golden, Olympic Sound Collective, Dyno Jamz, Central Services' Board of Education, The Not-Its! and Recess Monkey.
New this year is Bumbershoot-A-Go-Go! — a 21-and-over "after-party" featuring DJs from Emerald City Soul Club — that begins at 11 p.m. on Sunday and continues into the wee hours Monday at the Teatro ZinZanni "spiegeltent" at 222 Mercer St., across from the festival's north entrance. Admission is free to anyone with proper i.d.
Entry to evening Mainstage shows at Memorial Stadium requires a separate free pass available in limited numbers each day at information booths on the grounds. Check your facts at Festival Faq.
Bumbershoot's comedy programming features two stages of national talent at the Charlotte Martin and Intiman Theatres, as well as regional comedy at The Vera Project. Among the performers are Reggie Watts, Eugene Mirman, Todd Barry, Nick Swardson, Maria Bamford, Matt Braunger, Wyatt Cenac, Tommy Johnagin, the Red Wine Boys and a mystery guest.
Comedy passes are available each day starting at 11 a.m. at the comedy pass distribution booth (located outside at the northwest corner of the Center House) on a first-come, first-served basis.
The literary lineup features the forthcoming written work from David Cross ( "I Drink for a Reason"), young adult author S.E. Hinton ( "The Outsiders," "Rumble Fish"), the writers of "LOST" (Carlton Cuse, Eddy Kitsis and Adam Horowitz in a panel hosted by Jeff Jensen of Entertainment Weekly) and Christian Lander's "Stuff White People Like" (moderated by Luke Burbank of KIRO's "Too Beautiful To Live"), among many others.
Visual arts offerings include "Kerfuffle" (or "The Uneasy Relationship Between Humanity and the Environment"), curated by Chris Weber and Lele Barnett. It's a complex multimedia show with works that explore "waste, regrowth and sustainability."
The International Fountain Lawn offers performances of "Flexion" by Wise Fool New Mexico, a show that features five acrobats on stilts who do backbends, splits and a complicated and unnatural sculptural forms, and Rockstar Energy Drink Vert Ramp featuring professional skateboarders and BMX bikers (emceed by "Voice of Skateboarding" Dave Duncan).
Single day are $50 and three-day passes are $120. Buy them at the festival Web site or Ticketmaster by calling Ticketmaster at 800-745-3000.
Follow my BumberTweets over the weekend at www.twitter.com/popmusiccritic or check this Web site.