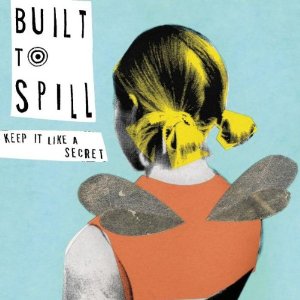 By GENE STOUT
A slogan on Rhapsody's website says, "All the music you want. Just 10 bucks a month."
Subscribers to Rhapsody.com can choose from more than 13 million songs by connecting with a Mac or PC, home audio system or mobile app.
Launched in December 2001, Rhapsody broke away from RealNetworks in 2010. And this year, the online music subscription service celebrates its 10th year of business.
Rhapsody's 10th anniversary is a reminder of how much the music business – and the distribution of music — has changed in 10 years.
Rhapsody was the first on-demand, streaming music subscription service to provide unlimited access to an extensive library of digital music for a basic monthly fee.
The milestone will be marked with a special 10th anniversary show tonight, Dec. 7, at 8 p.m. at Showbox at the Market. The party features Built to Spill (founded by singer-guitarist Doug Martsch), Thao and Mirah and a DJ set by John Richards of KEXP-FM.
This fall, Built to Spill played at City Arts Fest, a performance billed as the alternative-rock band's only show of 2011. So that makes the Rhapsody show pretty special. Though the party is a VIP, invitation-only affair, a limited number of free "tickets" are available to the public on a first-come, first-served basis.
Each ticket is good for you and a guest, but an RSVP doesn't guarantee admission, so get there early. If you're at least 21, click here to RSVP.
Visit Built to Spill's website here. And watch a video of Thao and Mirah performing "How Dare You" by following this link.
This post was published by GeneStout.com.