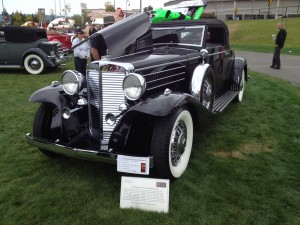 By GENE STOUT
Most of us drive what we drive.
There are plenty of modern-day transportation modules to get us from point A to point B in reasonable comfort and with at least some degree of pride.
Then there are cars that inspire, or simply scream, "Wow!" And many of them are from the distant past — the era of The Great Gatsby or Clark Gable or Princess Grace. Cars with opulent custom body work and amazing pedigree.
Dozens of such vintage cars gathered at the 10th annual US Bank Kirkland Concours d'Elegance Sunday, Sept. 9, at LeMay – America's Car Museum in Tacoma.
It was the first time in the Concours' decade-long history that the show was held at the LeMay Museum, which officially opened in June.
About 2,500 attended at about $30 a person, with a portion of the proceeds going to Seattle Children's Hospital.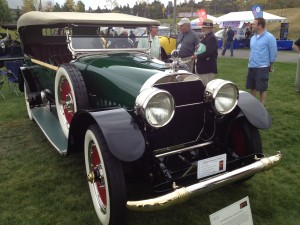 There are plenty of community car shows in the Northwest in the summer months, but none as prestigious as this.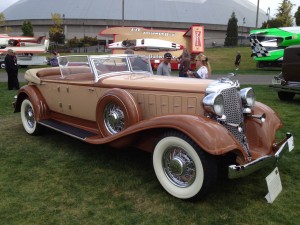 A gorgeous, jet-black 1933 Marmon V-16 convertible coupe won best of show and two other awards at the event on the sprawling show field at LeMay.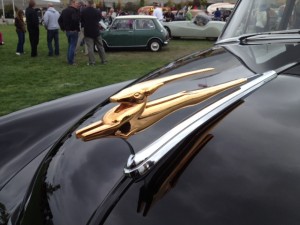 Emcee Edward Herrman — the Emmy-nominated actor known for his portrayal of Franklin D. Roosevelt on TV, as well as a narrator on the History Channel — described the Marmon, owned by Aaron Weiss, as "an elegant and beautiful example of American coachwork and engineering," an understatement for a car so stunning.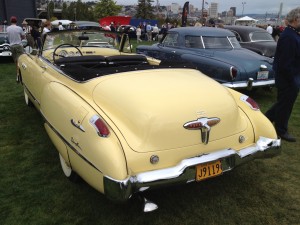 The Marmon also won the People's Choice award and came in first in the Classic Car Club of America (early) class.
Other prize winners and special display vehicles included a 1919 McFarlan Type 127 Touring, 1949 Buick Super convertible, 1947 Ferrari 166 Spyder Corsa, 1960 AC Ace Bristol, 1935 Buick 96S Sport Coupe, 1933 Chrysler C.L. Phaeton (LeBaron) and a 1928 Auburn Speedster.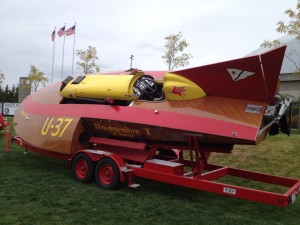 The 1919 McFarlan, by the way, was originally owned by silent film star Wallace "Wally" Reid. The car is owned by the Fountainhead Museum of Fairbanks, Alaska.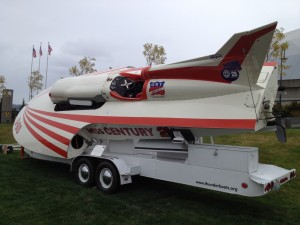 In addition to vintage cars, the show included such historic hydroplanes as the Miss Tempo VI, Slo-mo-shun V and the Miss Century 21/Miss Thriftway, a four-time Gold Cup champion in the late '50s and early '60s.