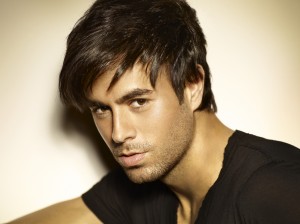 By GENE STOUT
Born in 1975 in Madrid, Spain, to Julio Iglesias and Isabel Preysler, Enrique Iglesias is today the biggest Latin recording star in music history, with sales of more than 70 million albums and 68 No. 1's on the Billboard charts.
Billboard has dubbed him The King of Latin Pop and The King of Dance.
And now the Latin superstar is coming to the Puyallup Fair, an impressive booking for the 112-year-old fair, which boasts one of its strongest lineup in years – Willie Nelson, Craig Morgan, Heart, Martina McBride, Jackie Evancho, Jeff Foxworthy, the Doobie Brothers, Pitbull, Tim McGraw and Train, among others. Iglesias performs at 7:30 p.m. Sunday, Sept. 16, at the grandstand.
It's a spendy show, with tickets priced at $200 for Golden Circle and $50, $80, $100 and $120 for other seats. All seats are reserved and include Fair gate admission. Tickets can be purchased at the Fair website here.
Iglesias has released nine studio albums and two greatest-hits compilations — and has another on the way. His last album, "Euphoria," featured six No. 1 singles and has sold more than 18 million copies. With his 11th dance-club song, "Tonight (I'm Loving You)," he beat out Michael Jackson for the most No. 1 hits in Billboard history.
Iglesias has had 22 No. 1 singles on Billboard's Latin Songs chart, as well as multiple No. 1 songs on various Billboard charts. Such songs as "Escape," "To Love a Woman" (a duet with Lionel Richie), "Do You Know" and "Not in Love" have had broad appeal.
The Grammy-winning superstar has headlined eight world tours. Last year, he sold out arenas in 58 major cities around the world and sold more than 650,000 tickets. Read more about Iglesias on his website.