More than 500 people turned out for the 2010 Seattle City of Music Honors Wednesday night (Oct. 6) at Showbox at the Market.
Though she was unable to attend the awards ceremony because of her touring schedule, Brandi Carlile received the Breakout Award for her continuing worldwide success as a recording artist. Carlile was featured in a pre-recorded live performance.
Clarence Acox Jr. and Scott Brown, the directors of Garfield and Roosevelt High School Jazz Bands, respectively, were awarded the Impact Award; and Seattle Symphony director Gerard Schwarz was honored with the Outstanding Achievement Award.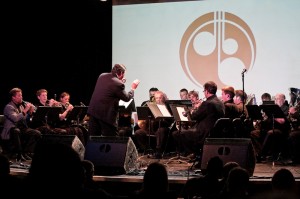 Performers included bluegrass band Northern Departure and M.O.V. from Seattle Theatre Group's More Music @ The Moore (with the EriAm Sisters of "America's Got Talent" fame), as well as a Garfield and Roosevelt High School All-Star Jazz Collaboration and a Seattle Symphony Big Brass Tribute to Gerard Schwarz.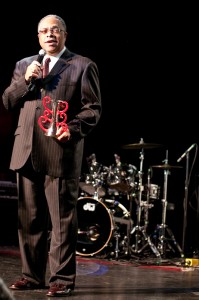 Emcee for the ceremony was KEXP-FM's Riz Rollins. Also present were Seattle Mayor Mike McGinn and Seattle Opera Director Speight Jenkins.
The awards event was a kickoff for the Seattle City of Music Festival, which includes nine "partner" events throughout the month of October. Among them are the Grammy MusicTech Summit, the Seattle Weekly's Reverb Festival, Seattle Hip-Hop Career and Business Expo, Earshot Jazz Festival and inaugural City Arts Festival. Read more about the Seattle City of Music Festival here.