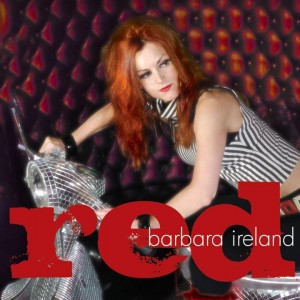 By GENE STOUT
Seattle singer-songwriter Barbara Ireland calls her newest batch of songs "slinky retro 1960s pop-jazz tunes."
"Red" is her first album of original songs, a project she has been working on for six months.
Ireland, a former member of Seattle punk band the Fags, is celebrating the release with a show at 8:30 p.m. Saturday, June 2, at The Royal Room. Admission is free. The show begins with a set by the Jumbo Smarties, followed by Ireland at 9:45 p.m.
Backing Ireland are Jeff Fielder (guitar), Keith Lowe (bass), Mike Stone (drums), Galen Green (saxophone), Caprina Stone and Karen Shelton (backup vocals, and guests Billy Stover (Hammond organ and piano), Ben Ireland (conga) and Ron Weinstein (Hammond).
Read more about Ireland and her previous album, "Turning Back Time: Classic Songs to Kiss By," by following this link.