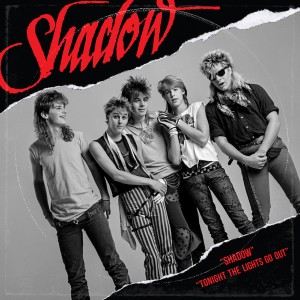 By GENE STOUT
Northwest/L.A. rock band Shadow, featuring Pearl Jam guitarist Mike McCready, is reuniting for a record release party (and live performance) at 7 p.m. Tuesday, Aug. 27, at Easy Street Records, 4559 California Ave. S.W. The event is free, and fans of all ages are welcome.
The event coincides with Easy Street's 25th anniversary. Joining Shadow at the party is another Seattle band from back in the day, Sweet Water.
Formed in the early '80s, Shadow currently features McCready, Danny Newcomb, and brothers Chris and Rick Friel. They'll be celebrating the release of a new, 10-inch record featuring two classic Shadow songs from 30 years ago.
For additional details, visit the Easy Street Records website.
Read my interview with McCready, who suffers from Chrohn's disease, about a benefit show he and the Friel brothers performed in 2008 for the Northwest Chapter of the Crohn's & Colitis Foundation of America at Showbox at the Market.