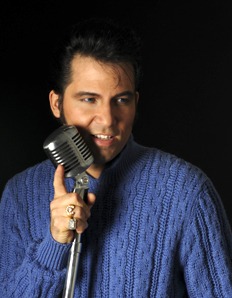 Roll over, Beethoven, and tell Tchaikovsky the news: The Spring Fair in Puyallup is preparing to spread a little rockin' pneumonia this year.
The 23rd annual fair April 19 to 22 at the Puyallup Fair & Events Center is adding a new, free, hands-on exhibit, "Rock U: the Institute of Rock 'n' Roll."
Visitors can try out different instruments or walk across a set of super-sized piano keys such as those in the Tom Hanks movie, "Big."
There's also plenty of live music this year. Entertainment is offered at the Coca-Cola, Fountain and Showplace stages. Among the performers at the three different stages are Danny Vernon ("Illusion of Elvis"), All Mixed Up (a Cars tribute), country artist Cody Beebe and the Silvers Spurs Country Revue.
Another new exhibit at the springtime version of the Puyallup Fair is the NASCAR Experience, offering visitors a chance to experience the hair-raising excitement of stock-car racing via a race-car simulator.
From warm-and-fuzzy baby animals to monster trucks and demolition derbies, the Spring Fair offers a wide range of free activities, including Fiesta Mexicana, the Garden Show, and 4-H and FFA animal and livestock shows.
Auto Alley will showcase vintage cars from the LeMay Family Collection Foundation. The grand opening of LeMay — America's Car Museum is June 2 in Tacoma. Visit the website here.
Kids and youths up to 18 years old can take advantage of BECU Free Kids Opening Day, offering free gate admission from 2 to 10 p.m. April 19 with a recommended non-perishable food donation for the Puyallup Food Bank.
For more information about tickets, discounts and all the activities scheduled, visit the Fair website here.