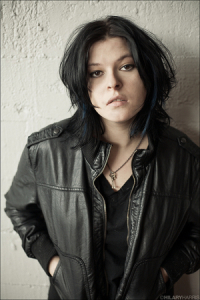 By GENE STOUT
The Seattle area has no shortage of outdoor concerts. But here's something a little different: The Salish Lodge & Spa at Snoqualmie Falls has now added an intimate concert series on its serene Centennial Green.
On Thursday, July 11, Northwest singer-songwriter Star Anna will launch the inaugural Music on the Green summer concert series at Salish Lodge & Spa celebrating the resort's 25 anniversary.
The Ellensburg native, who lives and performs in Seattle, will lead a roster of shows for the intimate series on Centennial Green, including Kris Orlowski July 25, Jason Dodson and Tim Gadbois of The Maldives Aug. 8, and Shelby Earl (performing songs from her new album, "Swift Arrows") Aug. 22.
Tickets, priced at $95 a pair, will be limited to 130 people and will include a Salish Lodge blanket and gourmet picnic featuring a variety of salads, meats and cheeses, as well as Yakima Valley cherries, Salish "chocolate bark" and a bottle of Northwest wine.
Gates open at 6 p.m.; show time is 7:30 p.m. Guests must be 21 or older. Overnight packages and other special promotions are also available to concertgoers.
For tickets and additional information, visit the resort's website here.
Among the sponsors for the summer concert series are KEXP-FM and Muckleshoot Indian Casino.
Read a recent blog post about Star Anna here.